Our Youth Sports philosophy is simple – everyone plays and everyone wins. We emphasize good sportsmanship, fair play, and healthy competition with coaches who focus on teamwork and skill development.

We are excited to offer Youth Sports introduction and training as young as 3 years old!  Our Preschool Sports Program is an excellent opportunity to introduce your little one to Soccer or Basketball practices as young as 3 years old, while our Youth Sports League will spark the competitive interest with team competition as young as 4 years old!
Not sure you can afford Youth Sports? We offer financial assistance to ensure that no one is turned away due to income.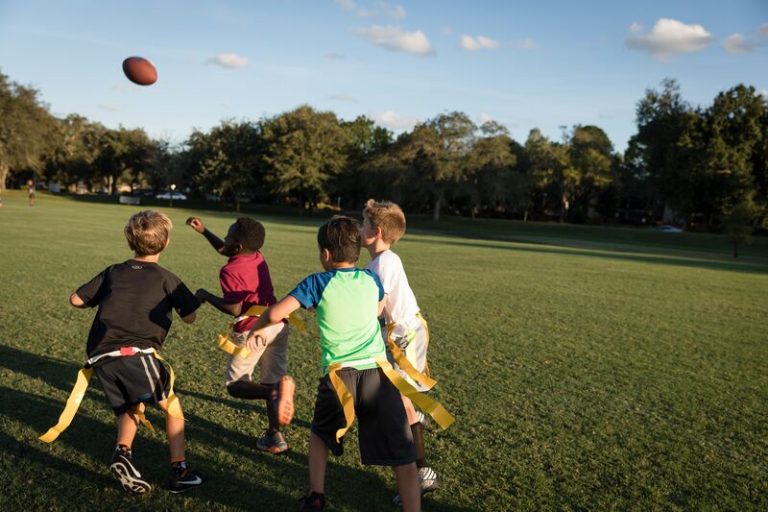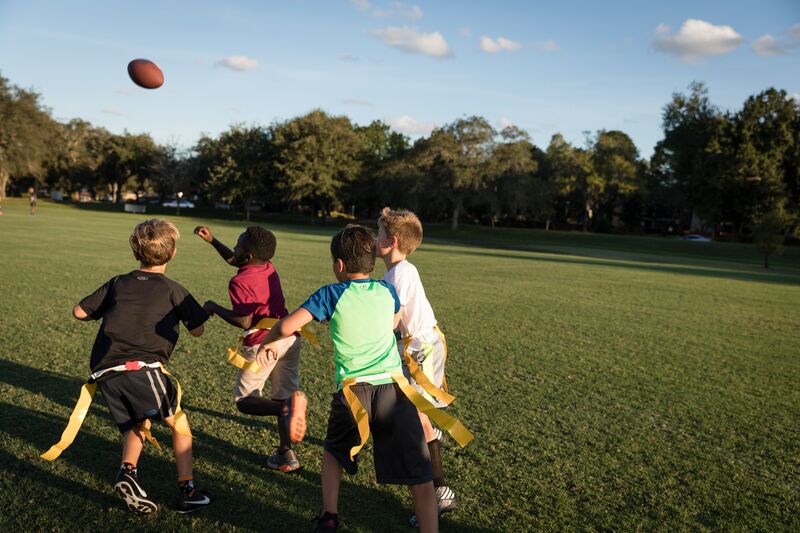 We are proud to announce our partnership with NFL Flag Football here at the Y! During Flag Football Season, practices are held one night each week with 7 Saturday games. Ages 6-14 will be divided into the following co-ed age divisions: 6-8, 9-11, 12-15.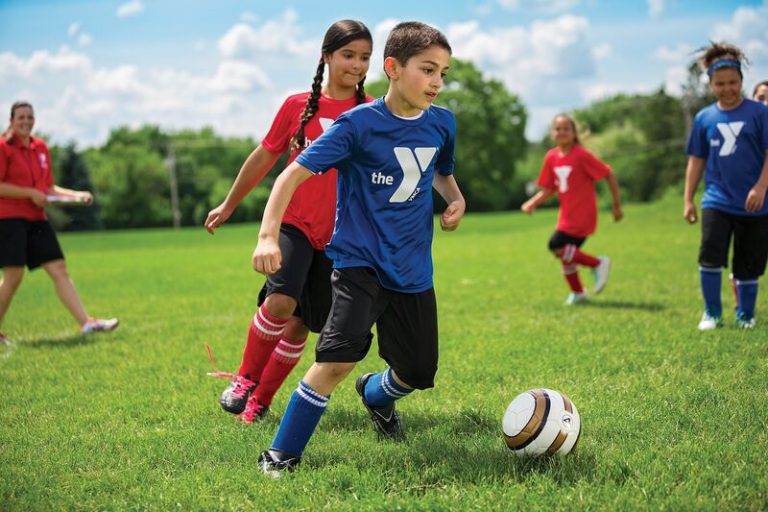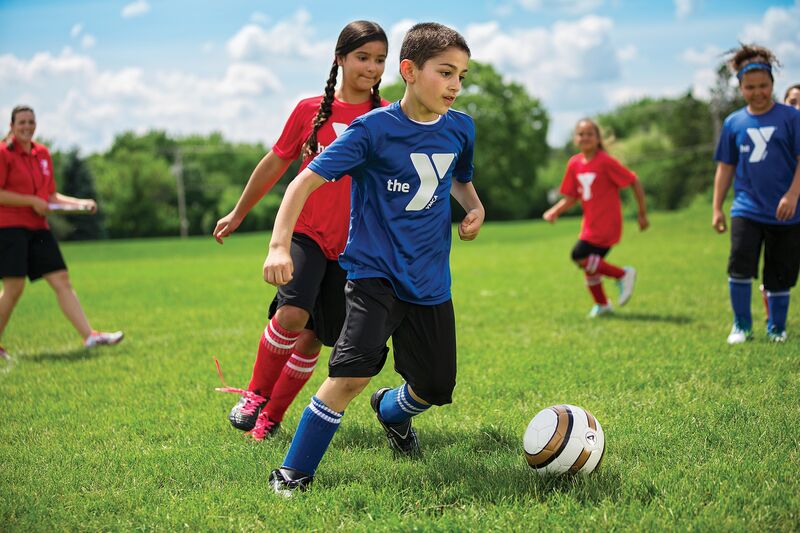 Soccer is happening year round here at the Y for ages 4-14 with the following age co-ed divisions: 4-5, 6-8, 9-11, 12-15.  We've got 4 seasons per year with practices being held one night each week and 7 Saturday games each season.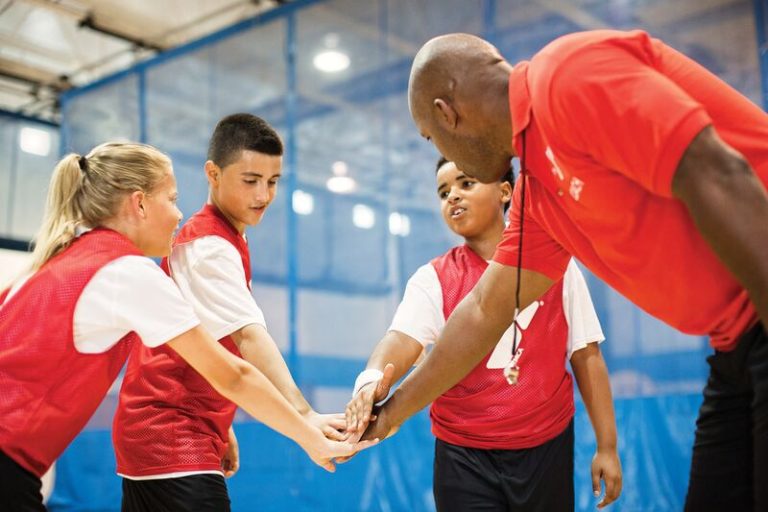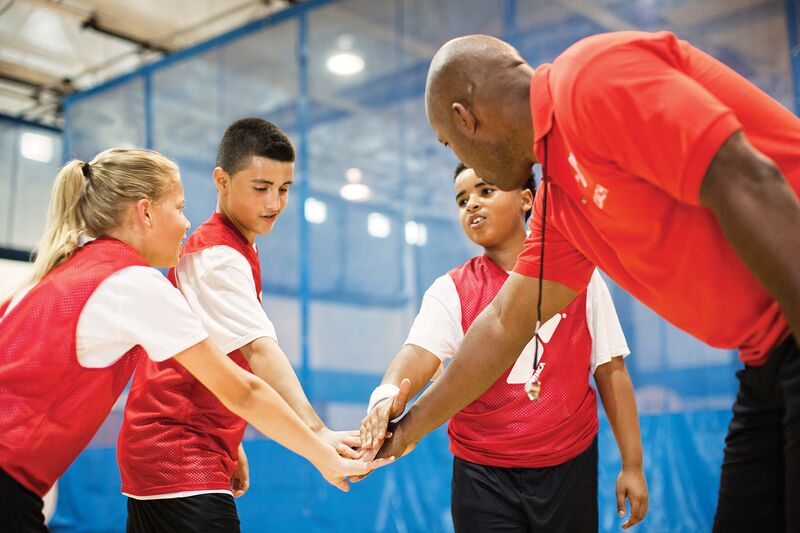 We host our Basketball league at the Y year-round for ages 4-14 with the following co-ed divisions: 4-6, 7-8, 9-11, 12-15.  Be sure to register early, spaces are limited! 
WINTER SPORTS REGISTRATION IS AVAILABLE OCTOBER 30 UNTIL DECEMBER 29, 2023 AT MIDNIGHT. Season begins with Practices the week of January 2nd, Games beginning on Saturday, January 13th. Last game of the regular season will be March 9th.
Sports all year long! All YMCA Youth Sports practices and games are conveniently held at the Stuart Branch of the YMCA of the Treasure Coast. Seasons are 8 weeks long with one weeknight practice each week and 7 Saturday games. All teams are co-ed unless otherwise stated. Youth Sports League registration fees are $75 for YMCA Family members and $155 for non-members per child, per season with a Dri-Fit Uniform Shirt included. Click the register button to view upcoming season dates.
Functional Sports Training
This all new approach to Youth Sports will combine Sport-Specific training for either Football or Soccer with a Sports Conditioning component to enhance your athletes speed and agility. A 4-week training program designed to enhance your off-season workout or supplement your current workout. Broken down by age division, this series will be age appropriate, so it's also a great way to get your younger athlete back into the sports mode without a full season commitment.
If your kids are in our afterschool program, we provide transportation from most Martin County middle and elementary schools. They'll come to the Y for afterschool care, then can jump right into youth sports, swim lessons or swim team activities. No need to leave work early – we'll get them where they need to be!
The YMCA is unique when it comes to sports. We believe that sports offer a very effective way to teach participants about life skills and values. The relationships they build on the court/field translate directly to their ability to communicate off of the playing field. It's all about positive, healthy relationships.
We are always in need of VOLUNTEER COACHES!  If your team is listed please consider coaching this season. Being involved in our child's sports team is something you and your child will always remember, start making great memories now!