Pilates focuses on core work which strengthens the back and shapes the abdominals while providing maximum flexibility. Additionally, Pilates Reformer is an excellent supplement for rehabilitation and can increase your performance in any sport at any age. 
Fees per Monthly Session
Members – $40 Monthly* 
Non-Members – $60 Monthly*
*Includes one class per week, $5 Multi-Class discount available. 
Pre-registration and payment is required for all Pilates Reformer classes. Open registration is from the 15th of the prior month to the 5th of the class session month. After the 5th of the month, sign ups will be charged the drop in rate for all classes ($15 for Members and $20 for Non-Members) 
Classes are limited to 5 participants – allowing for more personal
instruction. Payment is required for monthly reservation of selected
class.
We are proud to introduce 4 new Pilates Reformer Instructors to our YMCA! Please meet Erin, Kathleen, Angela, and Ana! 
Our schedule offers classes for Beginners, Intermediate and Advanced students.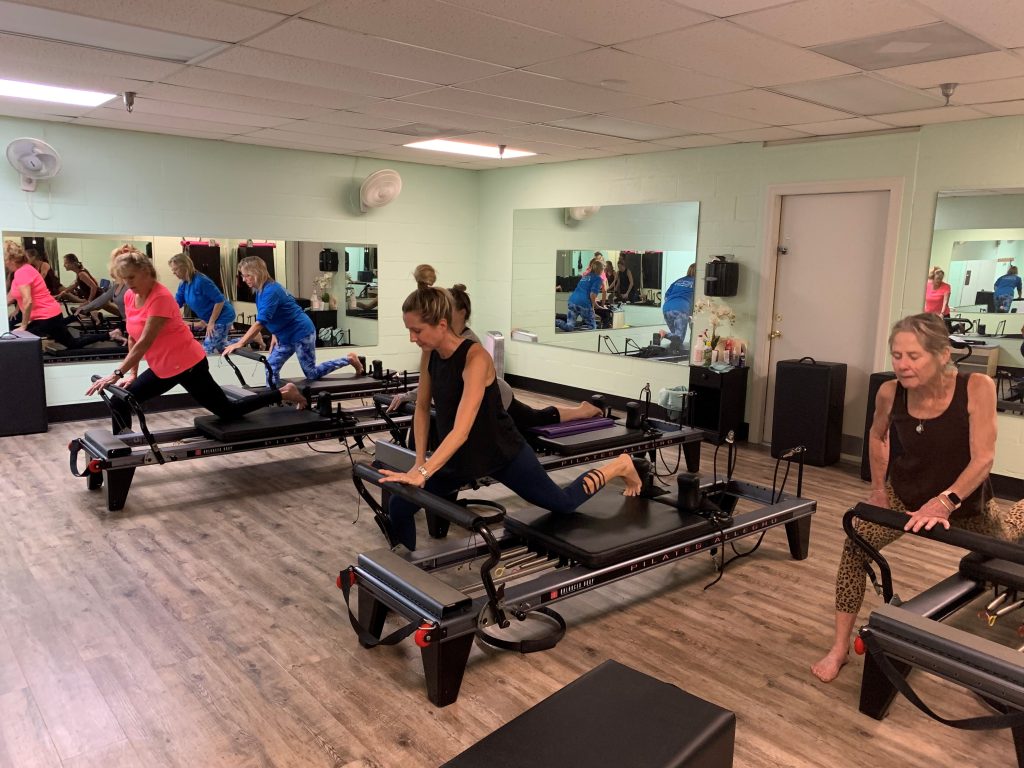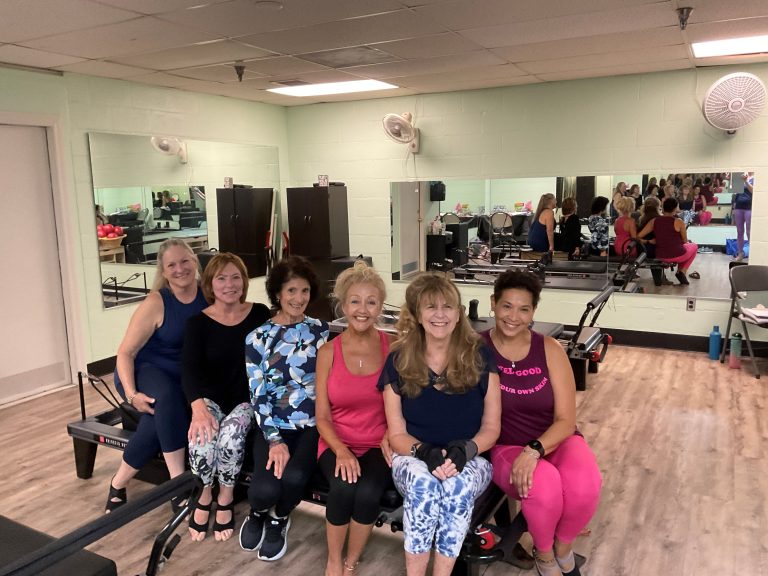 8:30AM (Adv) w/ Jan
9:15am (Beg) w/ Jan
10:45am (Adv) w/ Jan
5:45pm (Beg) w/ Angela
7:00pm (Beg) w/ Ana
8:00am (Beg) w/ Kathleen
8:45am Pulse w/ Kathleen
8:30am (Int) w/ Jan
9:15am (Int) w/ Jan
10:00am (Beg) w/ Jan
5:45pm Pulse w/ Angela
7:00pm Pulse w/ Ana
8:00am (Int) w/ Connie
9:00am (Int) w/ Connie
8:30am Piloga (Int/Adv) w/ Jan
9:15am Pluse (Int/Adv) w/ Jan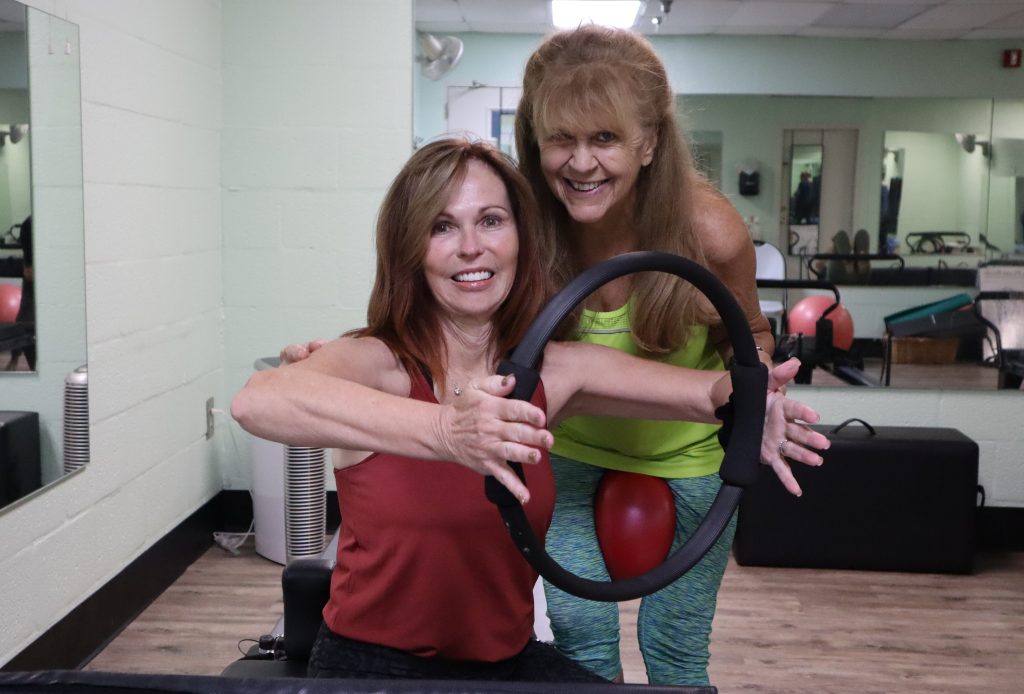 In 2021 Belle Maclver was involved in an automobile accident which resulted in two spinal surgeries. While undergoing rehabilitation, her surgeon recommended that she include Pilates in addition to standard physical therapy protocols.
Her physical therapist suggested the Stuart YMCA as we have extensive exercise programs including Pilates.
After speaking with Pilates instructor, Jan Field-Bryne, they decided that individual classes would be the best approach as she was in the early stages of rehabilitation.
After a few months Jan and Belle felt that she had made remarkable improvement and is now transitioning into group classes. She feels that Pilates has played a major role in her recovery and her ability to resume life as she once knew it.
Contact Wellness Director