The YMCA's new FIT Zone is a Functional Integrated Training space with multiple workout stations designed for fast-paced group personal training classes that take your cardio workout to the next level!
With the YMCA's FIT classes, you get the energy of a group workout with the individual touch of an experienced coach to help you reach your personal wellness goals.
Many people feel that they don't have enough time to exercise. If this sounds like you, maybe its time to try high-intensity interval training. Short bursts of intense exercise alternated with low intensity recovery periods can help you burn calories and build muscle in minimal time.
In as little as 30 minutes, high-intensity intervals can burn 25-30% more calories than longer moderate exercises. You also get the added benefit of burning additional calories hours after your exercise with improved glucose metabolism.
But perhaps one of the most important benefits of high-intensity workouts is improving your cardiovascular health. In general, people aren't used to pushing themselves into the anaerobic zone. HIIT workouts get you there in short bursts while mixing in rest time, to strengthen your heart and oxygen consumption. HIIT workouts have been shown to reduce blood pressure, heart rate, and blood sugar levels.
If you feel like your weight loss or fitness journey has plateaued, consider giving our HIIT workouts a try.
The YMCA of the Treasure Coast has a 5-week FIT Zone Challenge to get you start as well as on-going Level Up Small Group Training classes to keep you going.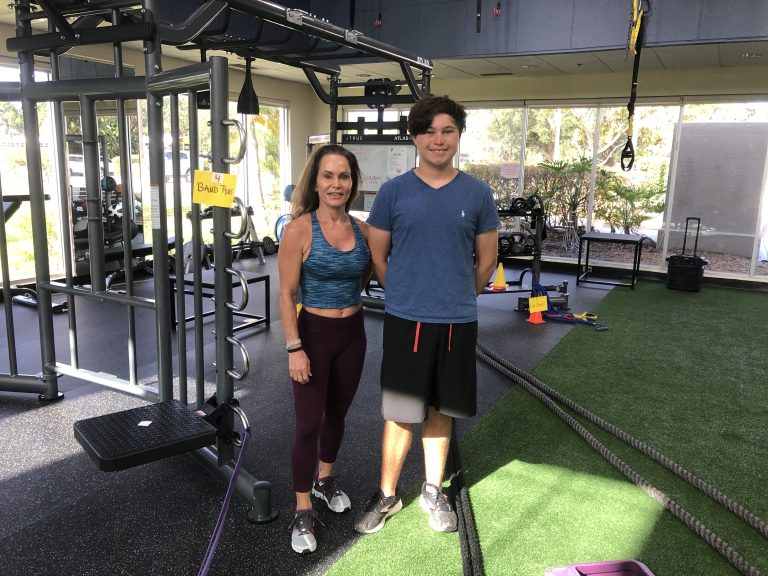 Lose 20 pounds in 5 weeks!
CharLea and her 15-year-old son, Luke, both participated in our new 5-week Fit Zone Challenge 4 days a week with trainer Kathy's Level Up classes every Friday. Luke learned a lot and lost 20 pounds in those 5 short weeks! Luke now plans to continue his fitness journey throughout the school year with more group exercise classes and personal training sessions!