The Children's Service Council of Martin County's S.P.L.A.S.H. program provides free swimming lessons for economically disadvantaged Martin County children between the ages of 6 months and 14 years of age.
To qualify, Parent or Guardian must supply proof of residency in Martin County and income verification (i.e. proof of EBT, SNAP, Medicaid or free or reduced cost lunch eligibility.) A Parent or guardian must also attend a water safety class to ensure children stay safe.
Please visit our front desk to apply and register.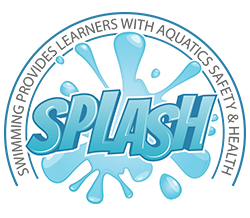 Class Levels and Times:
Water Discovery (6 months-20 months) 
01/02-01/25 – Mon/Wed or Tue/Thur: 3:15pm-3:45pm
02/06-03/01 – Mon/Wed or Tue/Thur: 3:15pm-3:45pm
03/06-03/29 – Mon/Wed or Tue/Thur: 3:15pm-3:45pm
04/03-04/26 – Mon/Wed or Tue/Thur: 3:15pm-3:45pm
05/01-05/24 – Mon/Wed or Tue/Thur: 3:15pm-3:45pm
Water Exploration (18 months-36 months)
01/02-01/25 – Mon/Wed or Tue/Thur: 3:15pm-3:45pm
02/06-03/01 – Mon/Wed or Tue/Thur: 3:15pm-3:45pm
03/06-03/29 – Mon/Wed or Tue/Thur: 3:15pm-3:45pm
04/03-04/26 – Mon/Wed or Tue/Thur: 3:15pm-3:45pm
05/01-05/24 – Mon/Wed or Tue/Thur: 3:15pm-3:45pm
Pike (3-5 years Beginner)
01/02-01/25 – Mon/Wed or Tue/Thur: 4:40pm-5:10pm
02/06-03/01 – Mon/Wed or Tue/Thur: 4:40pm-5:10pm
03/06-03/29 – Mon/Wed or Tue/Thur: 4:40pm-5:10pm
04/03-04/26 – Mon/Wed or Tue/Thur: 4:40pm-5:10pm
05/01-05/24 – Mon/Wed or Tue/Thur: 4:40pm-5:10pm
Polliwog (6-14 years Beginner)
01/02-01/25 – Mon/Wed 4:40pm-5:10pm or Tue/Thur: 5:20pm – 6:00pm
02/06-03/01 – Mon/Wed 4:40pm-5:10pm or Tue/Thur: 5:20pm – 6:00pm
03/06-03/29 – Mon/Wed 4:40pm-5:10pm or Tue/Thur: 5:20pm – 6:00pm
04/03-04/26 – Mon/Wed 4:40pm-5:10pm or Tue/Thur: 5:20pm – 6:00pm
05/01-05/24 – Mon/Wed 4:40pm-5:10pm or Tue/Thur: 5:20pm – 6:00pm