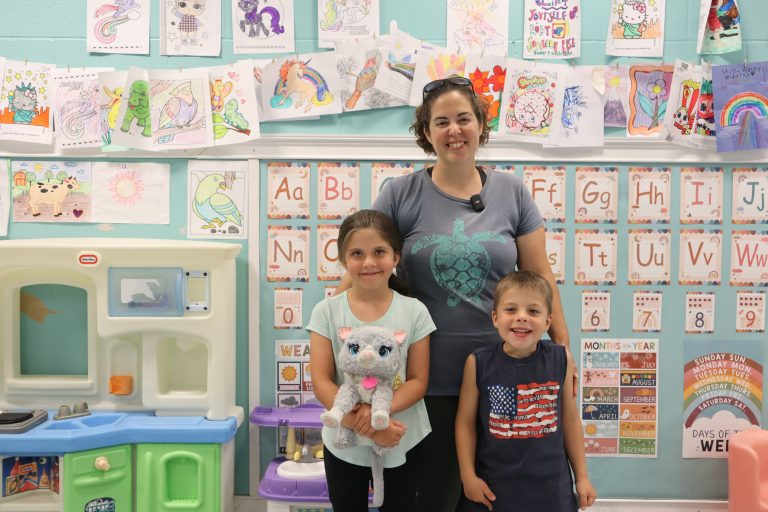 Cindy Landefeld become a Y member when she moved to Florida in January of 2020. Her oldest child has participated in our Homeschool P.E. program and all three of her children have play Youth Sports here. Her two youngest children have also taken swim lessons here. Cindy enjoys working out at the Y and participating in all the group exercise classes we have to offer. She likes how her kids can be safe in our Childwatch room and she doesn't have to worry about them while she works out. Her kids love Childwatch and have even made friends here.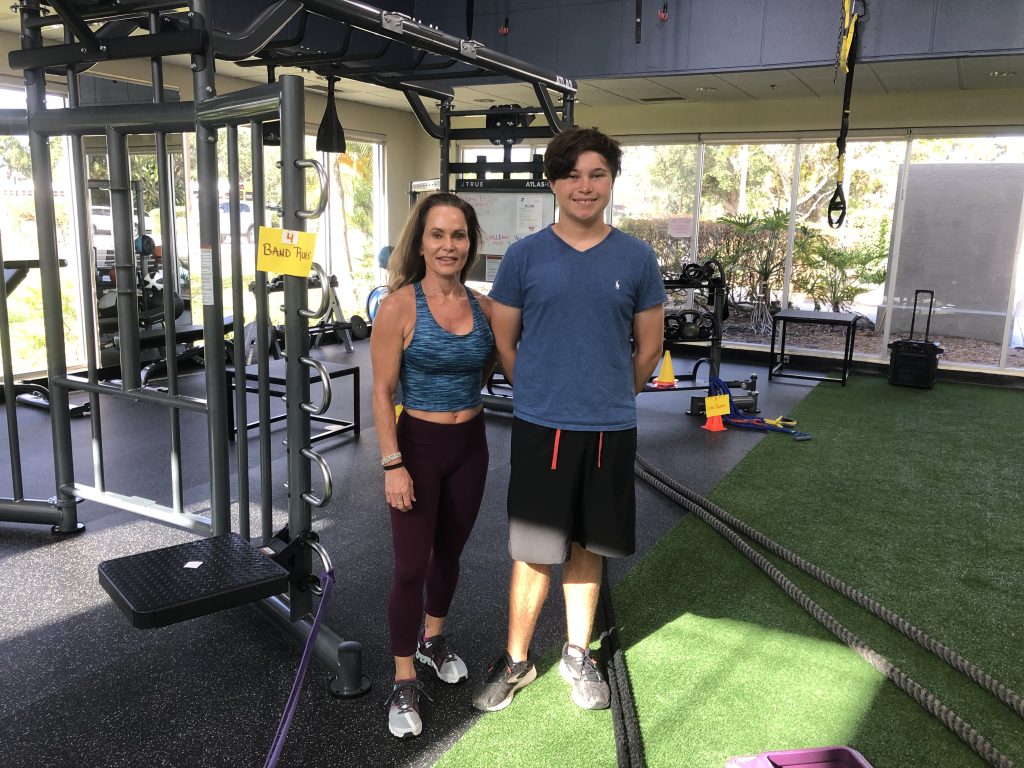 Over the past 18 years, CharLea has taken just about every group exercise class that our YMCA has to offer! She loves the variety of classes and all the instructors! "I think the Y has the best instructors, they are all fun and the music is always great!"
CharLea can't go a day without coming to the Y, "I take a group exercise class every day, it's just how I have to start my day".
She joined our Y when her oldest son, Scott, was very young and has stayed with us because the Y is so family-oriented. "I know everybody, and everyone knows us and it's like a big family!" Both her sons have grown up at the Y and have participated in our Youth Soccer and Homeschool P.E. programs as well as swim lessons.
CharLea and her 15-year-old son, Luke, both participated in our new 5-week Fit Zone Challenge 4 days a week with trainer Kathy's Level Up classes every Friday. Luke learned a lot and lost 20 pounds in those 5 short weeks! Luke now plans to continue his fitness journey throughout the school year with more group exercise classes and personal training sessions!
Alicia's roots run deep at our YMCA! She has been a member for over 36 years and attended our Summer Camp program long before our building was even built. She later became a Summer Camp Counselor as well as a volunteer! And now she has continued the tradition with her 11-year-old daughter, Micaela, who has been attending our afterschool and summer camp programs since she graduated from our preschool! Thank you, Alicia, for making us a part of your family!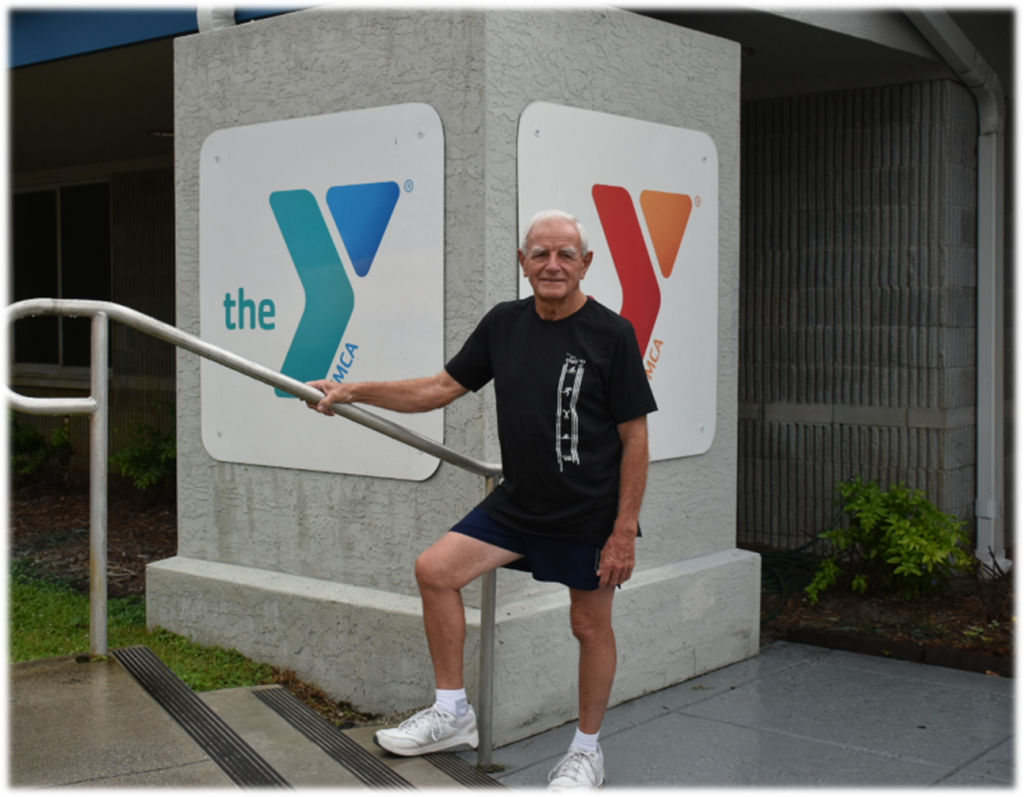 If you frequent the YMCA in the morning, you know Bob Massey. A Floridian since 1995, Bob's infectious personality and welcoming demeanor will instantly make you feel at ease. When he and his wife first moved to the area, they didn't really have a gym to call home, they weren't familiar with the Y, and thanks to a tip from our very own Rae Ford, the YMCA quickly became a large part of their lives. "Everyone at the Y has become our extended family. Many people use that as a loose term, and I didn't realize how important that was until I got sick and had to have my kidney removed. My extended YMCA family banded around me and really helped me get through that tough time, and they were a large part of my recovery". 4 days after getting out of the hospital, Bob was back at the Y and although slow moving, his spirits were high. He credits his quick recovery to his Y family. He said that he knew if he didn't recover, he would be letting his family down, and there was no way he could let that happen. In the following weeks, Bob was back on his regular fitness schedule, back in classes, and back with his friends and trainers that he loves most. 
Bob says there are many factors that contributed to him joining the Y 25 years ago. "The accessibility to anything you want to do here is huge! Whether it be the pool, the weights, the classes, they have it all. However, one of the most motivating factors for us to become members here was really how much work the YMCA does for the community. It's more than just a gym that collects money, they actually do give back!", said Bob. "We were very fortunate to make a very good living and when the time came to give back, giving to the YMCA was the obvious choice. There's a lot of individuals who need help right in our own backyard, and how do you choose who needs what? The Y does a great job of finding those individuals who need the most help, providing services that they need the most, such as scholarships for childcare, membership, youth sports and swim lessons". Last year alone, the YMCA was able to give out over $200,000 in scholarships back to the community and provide a safe, educational and fun environment where all are welcome.
The Coopers: Family Members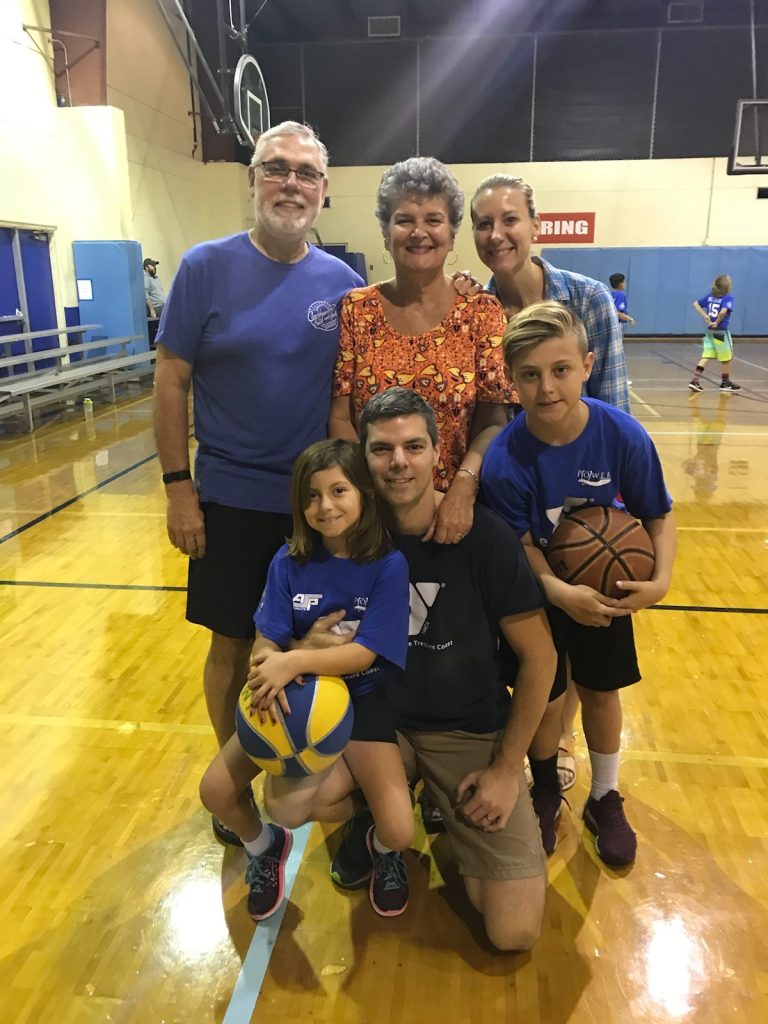 FAMILY is a common theme that you'll hear around the Y. Many families bring their kids here for summer camp or swim lessons, and when those kids are grown and have their own kids, we see them too. Some families participate in more than just camp and swim. Some families raise their kids here at the YMCA. The Coopers are one of those families.
Shannon and Bryce Cooper and their kids, Julian, Otis and Lyla, have been coming to the Y for years. "We really wanted to raise our kids with a sense of community, a place that we could go to as a family and be active together. The Y is practically in our backyard and it had everything we were looking for and more," Shannon said. The kids started off in childwatch while their mom and dad went to work out. Over the years their involvement transitioned into sports and they've been able to participate in every single one. Not only do they participate, but Bryce Cooper has coached over 20 seasons of sports here at the Y, including basketball and soccer. The family even comes in together on the weekends to play pickleball and Julian likes to participate in the teen strength and conditioning class. "We love the Y and we love everything the Y has been able to teach our kids. They've learned how to be apart of a team, how to develop relationships and become leaders. As they've watched their dad coach, they've even started to emulate the leader that he is and have helped him assistant coach", Shannon said. This has helped them develop leadership skills at a really young age. "Not only have my kids developed lifelong skills, but we've made lifelong friends through our time at the Y. Our closest friends are the people that we do things with at the Y and being members here has been a great experience for the entire family".
Judith and her husband Dan grew up as Y kids before moving to Stuart from Chicago. They were frequently seen at the Y until Dan passed. Judith stopped coming to enjoy the programs and her friends because her financial circumstances had changed so much. Elders can become isolated and depressed when they find themselves along and on a limited income. At the Y, we provide income-based scholarship assistance. When you join the Y, your membership fees keep the doors open and the lights on. When you give to the Y, you invite everyone inside. 
Miranda wanted desperately to lose weight and get her diabetes under control. With three kids and a job working nights, she found it difficult to find time for herself. She tried different gyms, but never found the support she needed to stick it out. Miranda qualified for financial assistance at the Y where she received a family membership. With her kids at the Y, she met other moms and decided to try some group exercises classes. She started losing weight, gaining more energy and feeling better. More importantly, Miranda has made new friends who help keep her on track as she builds a healthier lifestyle.