The Y and the LIVESTRONG® Foundation joined together to create
LIVESTRONG at the YMCA, a physical activity and well-being program
designed to help adult cancer survivors achieve their holistic health goals.
The research-based program offers people affected by cancer a safe,
supportive environment to participate in physical and social activities
focused on strengthening the whole person. Participants work with Y
staff trained in supportive cancer care to achieve their goals such as
building muscle mass and strength; increasing flexibility and endurance;
and improving confidence and self-esteem. In addition to physical benefits,
LIVESTRONG at the YMCA focuses on the emotional well-being of
survivors and their families by providing a supportive community where
people impacted by cancer can connect during treatment and beyond. By
focusing on the whole person and not the disease, LIVESTRONG at the
YMCA helps people move beyond cancer in spirit, mind and body.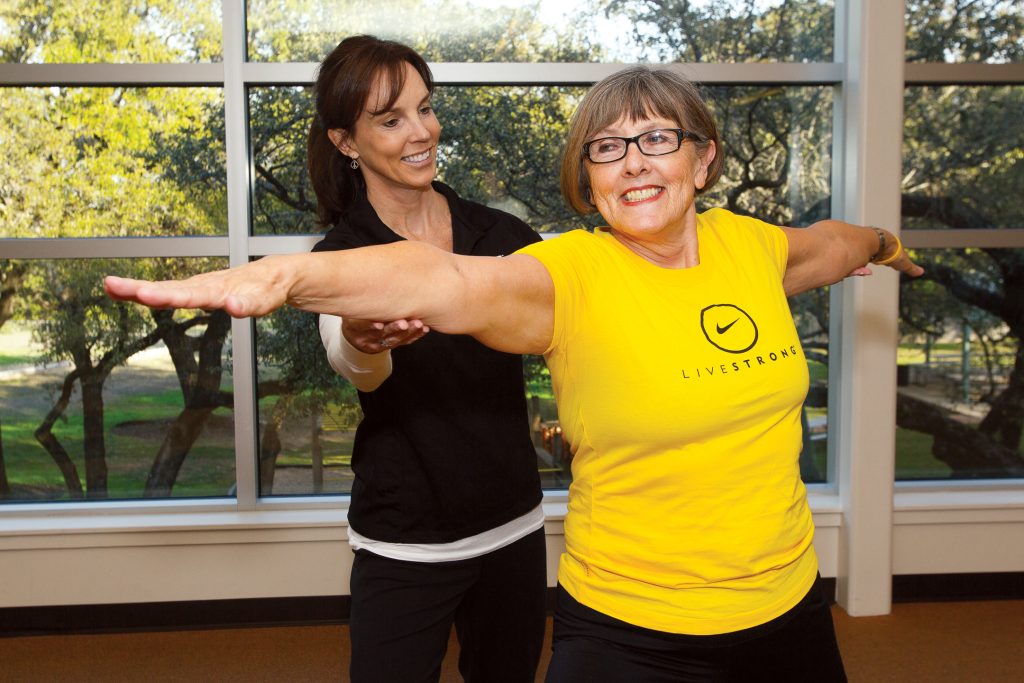 FREE 12-Week small-group fitness program for adult cancer survivors
Our 12-week program* includes:
Two 75 to 90-minute sessions per week
Cardiovascular conditioning, strength training, balance and flexibility exercises
Fitness and quality of life assessments before and after participation
YMCA-certified instructors helping you every step of the way
*Requires referral and medical clearance from a physician. Open to adults 18 years or older at low or no cost.
To learn more about our partnership with LIVESTRONG, visit LIVESTRONG.org.