Pick up games are available Monday/ Wednesday/ Friday 6am-8am. Free for Members.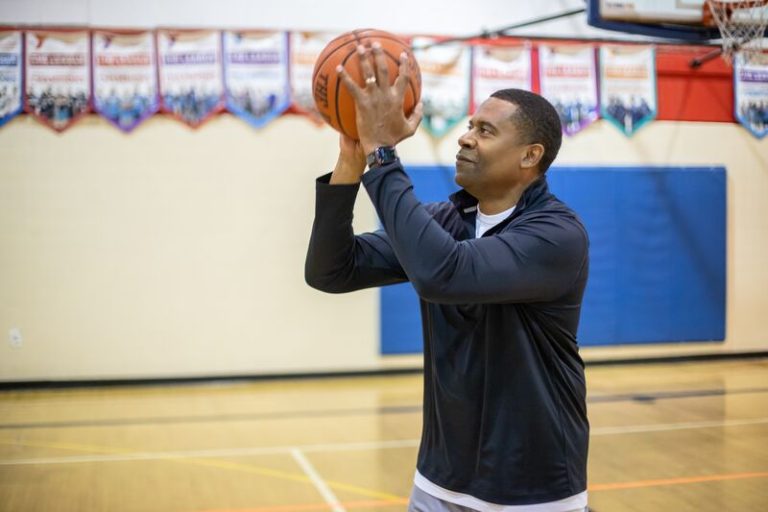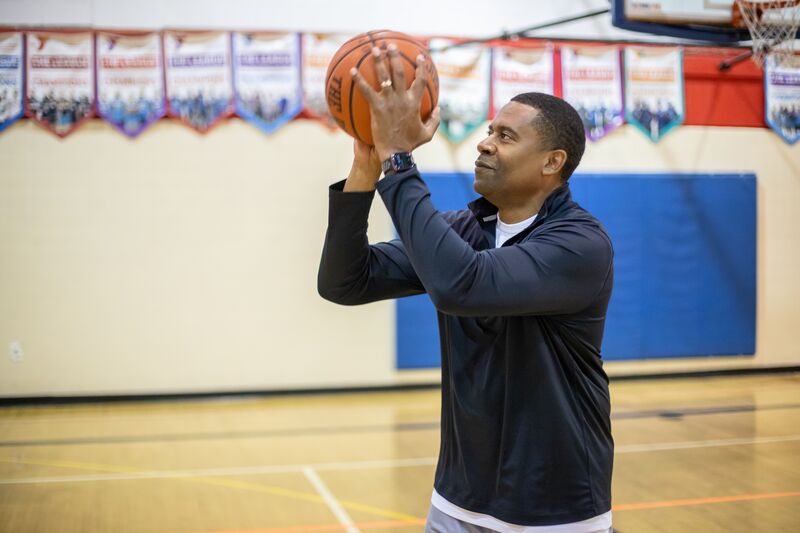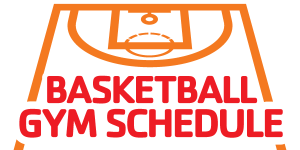 Stay on top of your game by shooting hoops in the Y gym, organize a game with friends, or enjoy an afternoon with the family. 
Mondays 5:00am-7:15am & 10:30am-12:00pm (Side B/North) & 6:30pm-9:00pm (Full Gym)
Tuesdays 5:00am-8:00am (Side A/South)
Wednesdays 5:00am-7:15 am & 12:00pm-5:30pm (Side B/North)
Thursdays 5:00am-7:30am (Side A/South) & 7:30pm-9:00pm (Full Gym)
Fridays 5:00am-10:15am & 11:30am-5:30pm (Side A/South) & 5:00pm-9:00pm (Side B/North)
Saturdays 7:00am-8:00am & 3:00pm-5:00pm (Full Gym)
Sundays 7:00am-8:00am (Full Gym)
Family Open Gym Time
Sundays 12:00pm-3:00pm (Side A/South)
If you are ready for a little more competition than the pick-up games join our basketball league on Tuesday and Wednesday nights 6-9pm!  Be sure to sign up early, team slots will be limited.  If you don't have a team and are looking to get plugged in, email our Sports Director, Fred Longar and we will be sure to match you up with the right guys.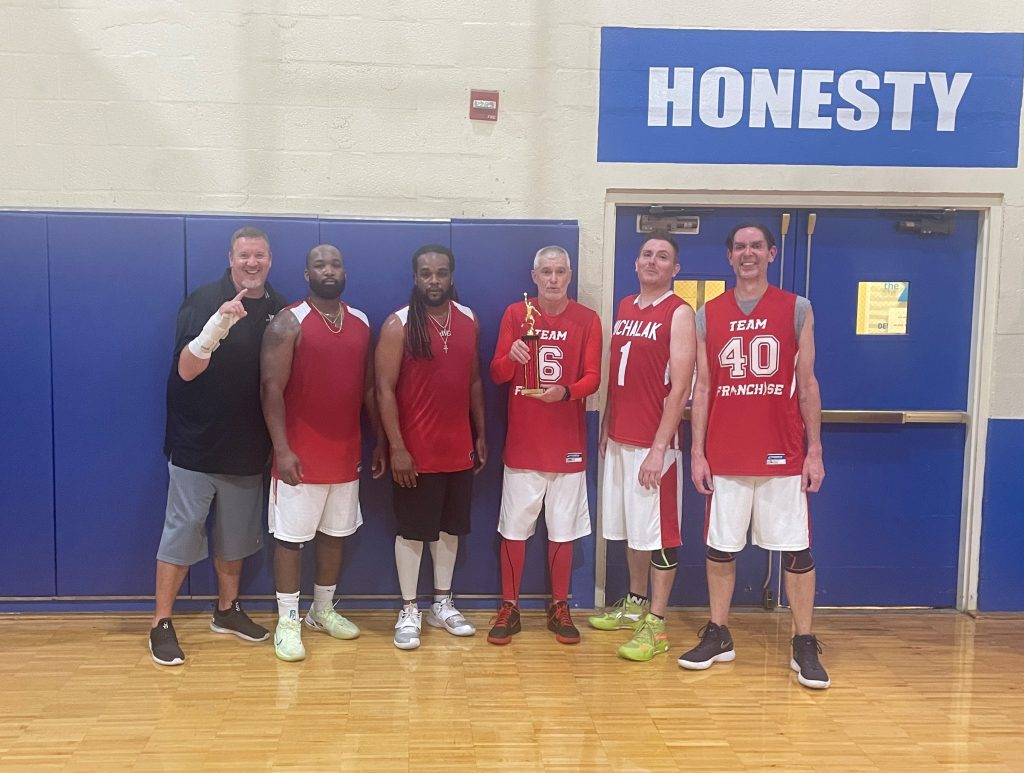 Did you know that Basketball was invented at the Y?
In 1891, YMCA Director of Springfield, Massachusetts, Dr. Luther Gulick, gave PE teacher James Naismith two weeks to come up with an indoor winter game to challenge a class of future Y Directors. So, Naismith hung two peach baskets from a second floor running track and taught the directors his new game. After that, the sport took off becoming the world's second favorite sport, after soccer.