Exercising in the pool has never been more fun! Instructors perform movements on land while participants exercise in the pool. Water exercise classes are low-impact and easy on joints. These classes are ideal for all fitness levels, especially for those who have arthritis or joint pain.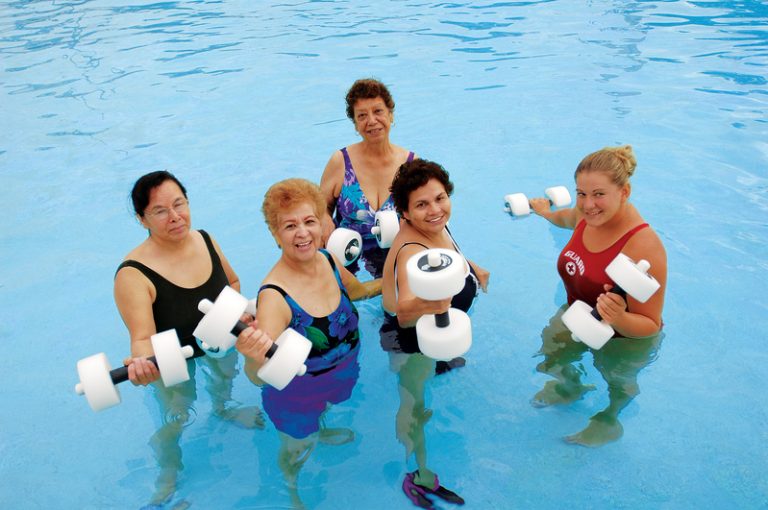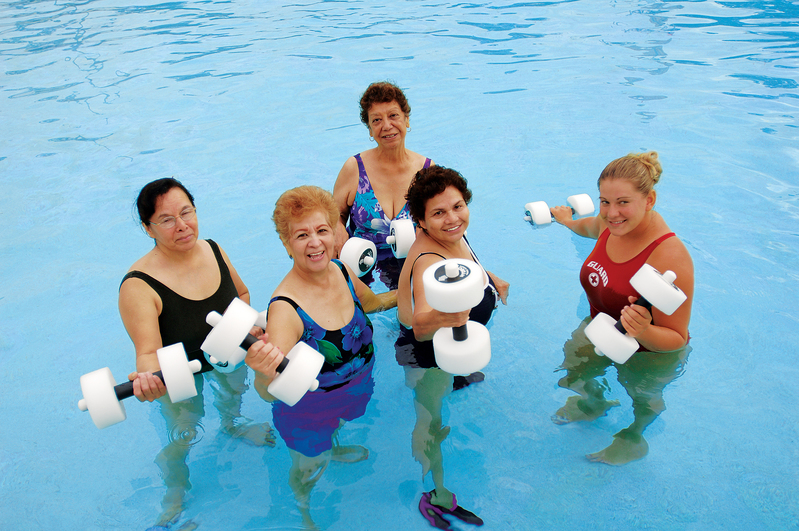 Water exercises using the power of the water to increase strength, tone, and endurance. Class includes an aerobic segment, resistance, stretch and relaxation.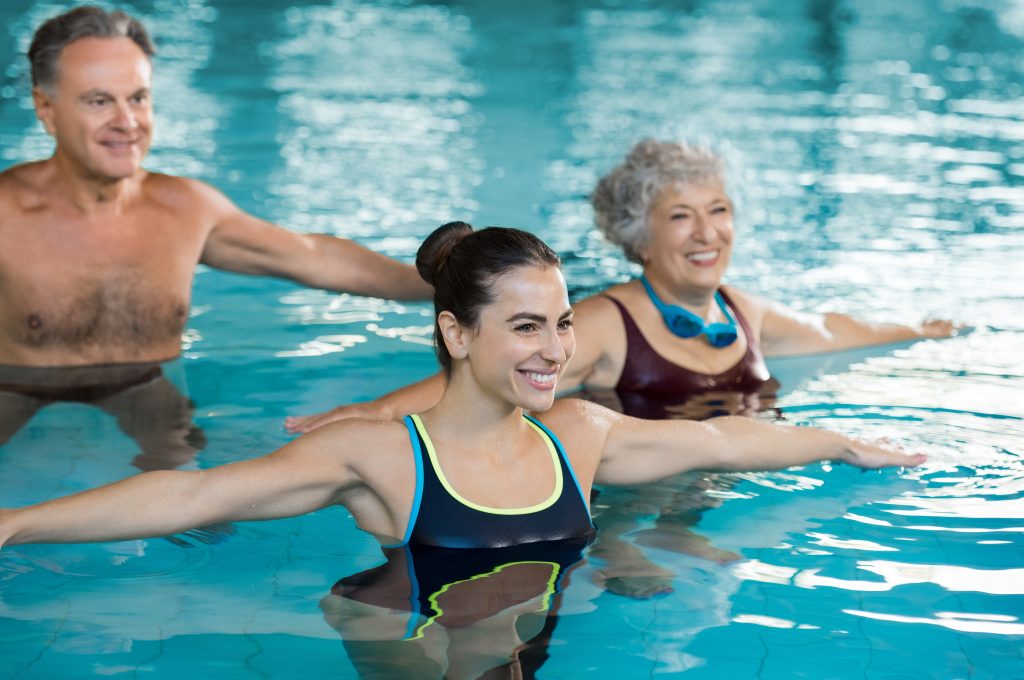 This class will help increase your endurance and promote heart health. Bodyweight movement and the water's natural resistance keeps this class challenging!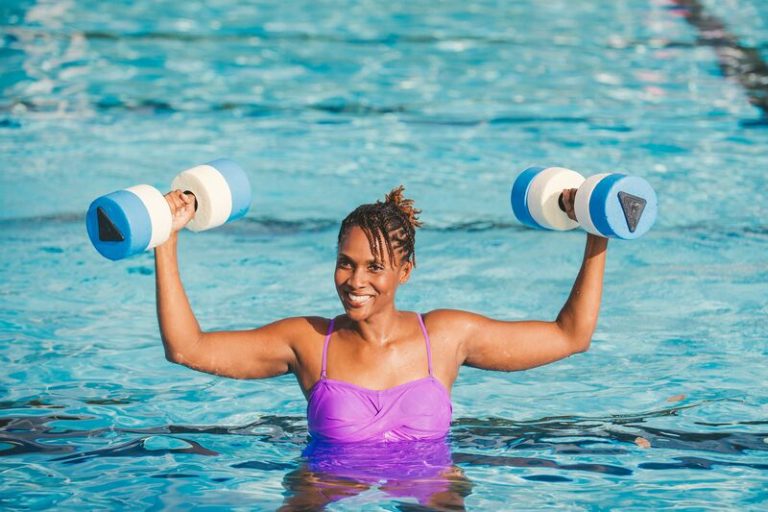 This class will use the water to strengthen muscles, improve cardiovascular fitness and increase flexibility. 
Wednesdays 10:00am-10:45am
*Will switch to Thursdays 10:00-10:45am starting June 8th just during the Summer*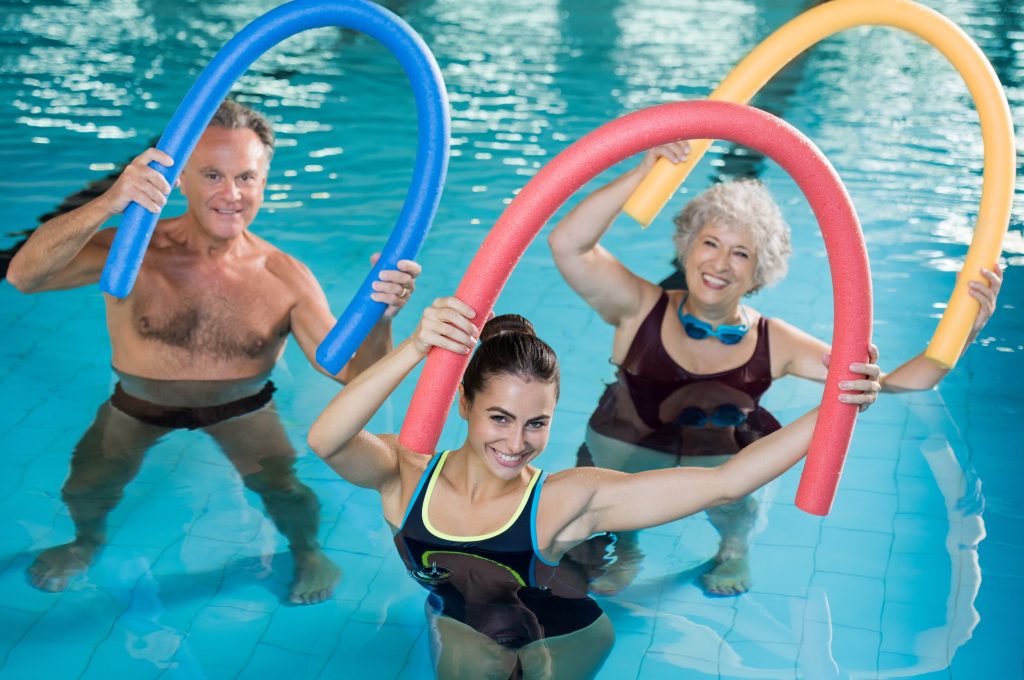 Our pool may only be 5ft deep but this class is for intermediate to advanced water aerobic skills. You WILL get your hair wet!
*Our pool is heated year-round and as long as it's not too cold and there is no lightning nearby, class is in session!*