COMING SOON!
Grab your friends and join us for pickup volleyball games.
Youth Pick-up Volleyball is for ages 17+ Co-ed every Monday 7-9pm in the gymnasium.
Free for Members, $5 drop-in fee for non-members.
Did you know that Volleyball was invented at the Y?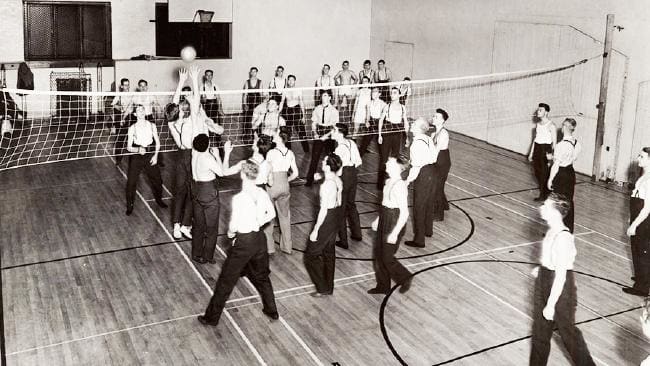 William G. Morgan was the inventor of volleyball in 1895 in Springfield Massachusetts. At the time he was the YMCA Physical Education Director and was intrigued by the sport of basketball which was invented at another YMCA less than 10 miles away and less than 4 year earlier. However, his concern with basketball was the physical nature of the game and he felt that it was not as appropriate for elder players or women. So with this demographic in mind William created "Mintonette", a combination of baseball, basketball handball and tennis. The name "volley ball" (two words) was adopted in 1896 when a spectator, Alfred Halstead, observed the volleying nature at the exhibition match at the local YMCA  and suggested the name change. In 1952 the name was changed to one word namely Volleyball!