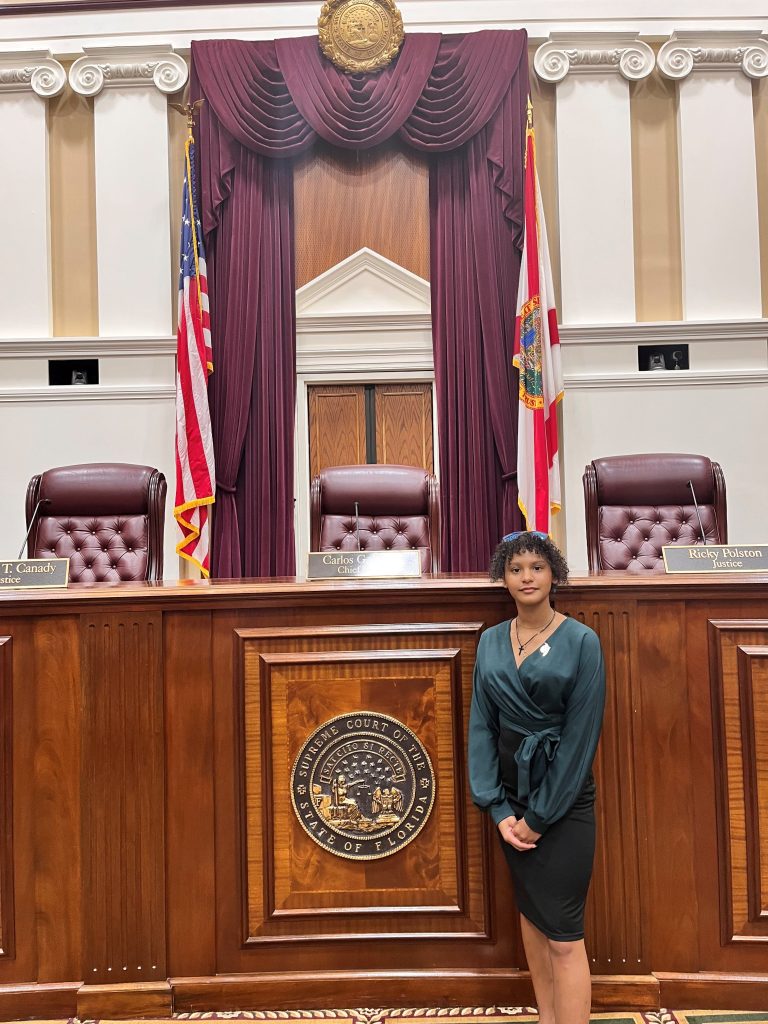 Poetry Baker first joined our YIG program in middle school after her civics teacher, who was the Program Director at the time, told her about how she would be able to work on court cases and even go to Tallahassee to the Supreme Court and the State Capital to argue these cases. 
YIG has introduced Poetry to a lot of her now long time friends and has given her the opportunity to travel all over the state of Florida and tour the state capital on two different occasions as well as the Supreme Court. Our YIG program has helped boost her confidence and taught her a lot about how our court system and government makes decisions and how it is supposed to be run since YIG is a model government and not based on how our real government is managed. Poetry is looking forward to all that our YIG program has to offer again this year!
When Tessa started high school, she was too shy to speak in public. By the time she graduated, she was an accomplished debater, high academic achiever, and more than prepared to tackle political science as her major at Florida State University. Tessa's parents were amazed by her transformation while participating in the Y's Youth in government program. YIG prepares students to become engaged in civic life. Students learn that to lead, they must first learn to serve. With YIG, one awkward young teen became a confident young woman, determined to make a difference!