YMCA of the Treasure Coast Attends National Convening on Boys and Young Men of Color
An amazing convening took place last month in Washington, DC.
170 YMCA professionals gathered at the Boys and Young Men of Color (BYMOC) National Convening. We had an incredible turnout of Y professionals, that serve young people of color from across the country, engage in transformational sessions and experiences to be better allies and support our national initiative to advance equity.
Additionally, the Youth Voice Team for our Boys and Young Men of Color took place the second half of the week. We were incredibly lucky to invite 2 young men from the Treasure Coast to attend the events in Washington, DC. The boys were supported at the convening by Steve Tobias, one of our dedicated membership associates.
The YMCA of the Treasure Coast had representation at the convening from Charlene Lyons, our President/Chief Executive Officer; Jennifer Greene, our Membership Director; and Roberts Griggs, our Associate Executive Director of Grants and Childcare Compliance, who also served on the Convening Planning Committee. Robert was instrumental in ensuring that the content and flow of the convening was timely and relevant. He spent countless days traveling to ensure that the event was one to remember.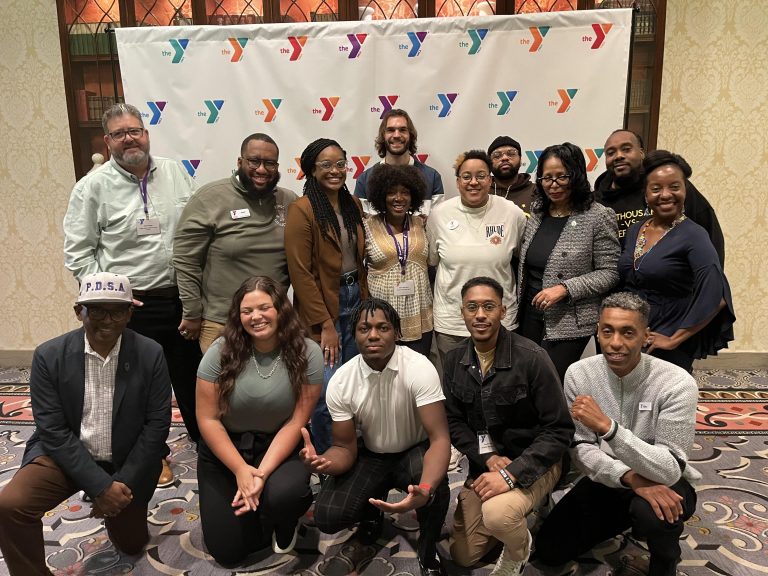 One of the highlights of the trip was an impromptu visit from Vice President Kamala Harris. She shared a few inspirational comments about the importance of providing programming for local youth throughout the country.
Below, please find the 4 minute video of VP Kamala Harris' visit to the Boys and Young Men of Color National Convening! 
Our clear strategy to mobilize as a system is making a difference, with a dedicated focus on our boys of color; aligning with policy reform and community initiatives, we aim to eradicate systemic barriers and foster a future where their lives are uplifted through equal access to education, career opportunities, and just socio-political representation.