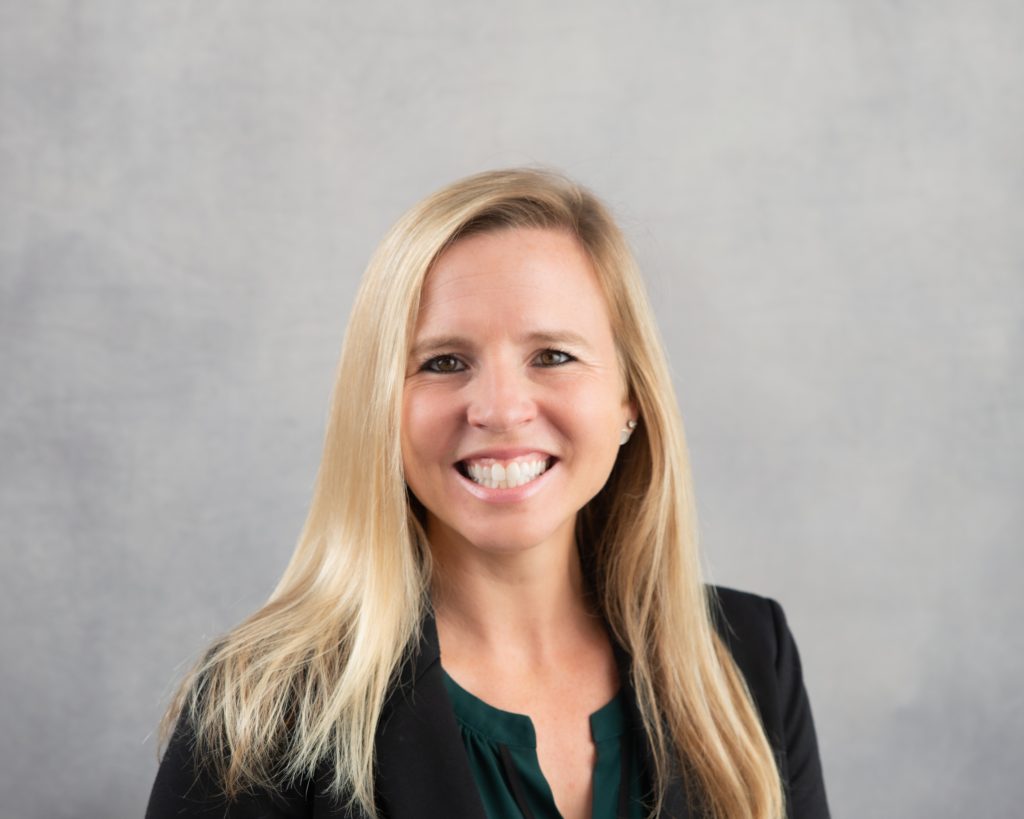 Elisha Stoecklin is the Branch Executive Director of the Richard C. Geisinger Sr. Branch in Stuart. After attending the University of Florida as an Architecture major, Elisha transferred to Palm Beach Atlantic University to pursue an education in Sports Management to better support her desire to work with community organizations like the YMCA.  Elisha graduated Summa Cum Laude from PBA University in 2005, with a BS in Business Sport Management.  She played on the Women's Basketball team during her time at PBA and then served as a Sports Management Intern and NCAA compliance liaison for the team during her senior year.  Elisha actually began her Y career prior to college as a lifeguard in 2000 and became the Aquatics Director after graduating in 2005.  She has been promoted through several positions at our Y through the years and has most recently been serving as the Branch Executive Director since 2013.  Elisha's passion is working with people who have the heart to serve our community and support the Y's mission of Youth Development, Healthy Living and Social Responsibility.
Contact Stuart Branch Executive Director
"As a Stuart native, I grew up coming to our Y for a handful of family events and programs – the annual YMCA Easter Egg hunt, a week of camp and even the basketball league. I even remember my first coach and I can still tell you which hoop I scoring my very first free throw on. By the time I was 15 years old, I was signed up for Lifeguard Training as a way to keep busy. It was an "extracurricular" that I was very very excited about and it immediately led to my first job as a 16 year lifeguard! Nonetheless, I had no idea that at that time, I would become part of the Y family and it would be of lasting impact on the rest of my life.
Essentially, my career path started as a lifeguard trainee with endless opportunity ahead of me. I was overjoyed to become a certified guard and took great pride in my job and responsibilities. After being hired the day I turned 16, I quickly became a Swim Lesson Instructor, Swim Team Coach, Canoe camp and Aqua Camp counselor and so much more. Learning the importance of our organization more and more every day, I slowly became more aware of the mission and impact that the Y had on our community as I matured. While I left for the school years during college, returning for Summer Break aqua camps and swim lessons was something that dreams were made of! Taking kids to experience everything that I loved about Martin County really hit home for me as I spent my summers in and on the water with these kids. I finally understood the age-old advice to pick a career that doesn't feel like a job. In fact, this entire experience caused me to change my college major at the University of Florida's School of Architecture to Palm Beach Atlantic University's Sports Management program in the Rinker school of business. This degree gave me the operational knowledge and even the hands on experience through internships and volunteerism to fully understand the ins and outs of events, facility operations and best business practices.
The day I graduated college in 2005, the Y had a full time offer for me as the Aquatics Director. I was more than ready for this challenge and the challenge has never stopped! From Aquatics to eventually Sports and Membership, Facility Operations and Senior Leadership, I've proudly worn every hat tossed on my head. The challenges through the years have changed as I've moved further down my career path, but the motivation to take on these challenges will never change – I am blessed to be a part of an organization that impacts the lives of others every day. I strive to create the best experience that I can for every single person that comes through our doors, from members to staff, every person is important to our Y and plays an important role in our organization's future . . . and I love being a part of their journey. There is no other organization like the Y and I look forward to continuing to lead our Y in a direction that best serves those who need us most."